The 7th Annual Lecture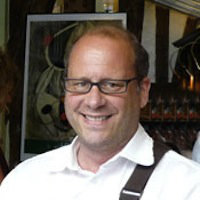 Dr. Robert Campany : "The Dreams of Self-Cultivators: Comparing a Daoist and a Buddhist Text for Practitioners"
Friday, January 24, 2020
4:30pm to 6:30pm
103 Dodd Hall Auditorium
What roles did dreams play in disciplines of self-cultivation in early medieval China? This is one of many questions taken up in a book I am writing, titled Dreaming and Self-Cultivation in China, 300 BCE – 800 CE. I am interested in mapping what I call the "dreamscape" of late classical and early medieval China. By dreamscape I mean the imaginaire of dreams: the array of the types of things dreams were thought to be, whether and how they carried significance, what was made of them, and how they were responded to. In this talk I will focus on two texts located in two zones of the dreamscape: one I call the spillover paradigm, in which the dreamer is a self-cultivator of some sort and his or her dreams are a direct continuation of daytime cultivational pursuits, and the other I call the diagnostic paradigm, in which dreams are interpreted as comprising symbols indicating the dreamer's progress on the path toward the goal of cultivation.
Robert Campany is Professor of Asian Studies and Religious Studies at Vanderbilt University. He is the author of six books to date, including Making Transcendents: Ascetics and Social Memory in Early Medieval China, winner of the American Academy of Religion Award for Excellence in the Study of Religion, and The Chinese Dreamscape, 300 BCE – 800 CE, to appear in print next year from Harvard University Asia Center Publications.
---
Past Lectures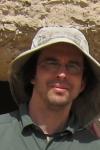 The 6th Annual Lecture, December 14, 2018
Dr. Eric Greene 
"Repentance in the Formation of Chinese Buddhism"
The ritual activity that in China was known as chanhui 懺悔 – often understood to mean "confession" or "repentance" – was without doubt one the central forms of Buddhist practice in medieval China. Despite this, scholars have often disagreed concerning, firstly, what "repentance" even means in the Chinese or Buddhist contexts, as well as the best way of understanding the relationship between Chinese Buddhist chanhui and its Indian Buddhist antecedents on the one hand, and pre-Buddhist Chinese religious ideologies on the other. In this talk Dr. Greene will attempt to offer some new ways of thinking about some of these questions that will help us understand how "repentance" came to serve within early medieval Chinese Buddhism (roughly 200-600 AD) not so much as one mode of Buddhist activity among many, but as a unifying frame for understanding the ultimate point of all forms of Buddhist practice whatsoever.
Eric Greene, Assistant Professor of Religious Studies, Yale University.
---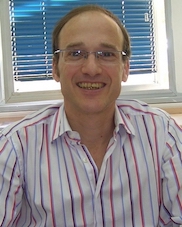 The 5th Annual Lecture, November 10, 2017
Dr. Meir Shahar 
The Many Faces of the Chinese Horse God
The Horse God (Ma'shen 馬神), also known as the Horse King (Ma'wang 馬王), was among the most popular deities of late-imperial China. The Horse God's ancestry extends back to ancient India as a descendent of the Horse-Headed Bodhisattva Avalokiteśvara, whose cult was introduced to China through esoteric (Tantric) Buddhism. However, this Indian divinity was amalgamated into native Chinese reli-gions and cultic practices by Chinese Muslims, the literati elite, and the Daoist clergy. The talk explores the interplay of Indian Buddhism and native Chinese religion as reflected in the Horse King's multiple identities.
Meir Shahar, Professor, Chinese Studies, Department of East Asian Studies, Tel Aviv University.
---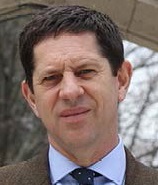 The 4th Annual Lecture, March 3, 2017
Dr. James Benn 
Buddhism and the Inventor of Tea Culture in Medieval China
The dramatic change in Chinese drinking habits that occurred in the eighth century CE cannot be understood without considering the crucial role of Buddhist ideas, institutions, and individuals in creating a new culture around the consumption of tea. This lecture looks closely at the surviving artistic, material, and literary evidence for Buddhist involvement in the invention of a Chinese tea culture during the Tang and Song dynasties, roughly seventh through thirteenth centuries.
James A. Benn, Professor, Buddhism and East Asian Religions, Department of Religious Studies, McMaster University.
---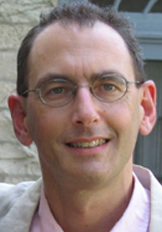 The 3rd Annual Lecture, Jan. 28, 2016
Dr. Stephen Teiser 
Curing with Karma: Healing Liturgies in Chinese Buddhism
The unprecedented corpus of medieval manuscripts unearthed in the northwestern Chinese desert town of Dunhuang in the early twentieth century divulged a trove of secrets about the practice of Chinese Buddhism. Among the thousands of liturgical texts created by local monks for the performance of rituals, almost two hundred separate manuscripts contain liturgies that were spoken aloud during healing rituals. This lecture introduces Dunhuang and its manuscripts, surveys cultures of healing in medieval Chinese Buddhism, explores how illness can be cured through karmic means, discusses the role of confession in curing, and reflects on the process of healing in Chinese Buddhism.
Stephen F. Teiser is D.T. Suzuki Professor in Buddhist Studies and Professor of Religion at Princeton University, where he also serves as Director of the interdepartmental Program in East Asian Studies. He is interested in the interaction between Buddhism and indigenous Chinese traditions, brought into focus through the wealth of sūtras, non-canonical texts, and artistic evidence unearthed on the Silk Road.
---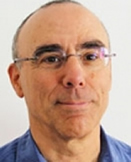 The 2nd Annual Lecture, September 30, 2015
Dr. Robert Sharf
Taking Critical Buddhism Seriously
>>Flyer
>>Lecture MP3 
>>Photo Slideshow
In the 730s, the Chan Master Heze Shenhui 菏泽神會 (670-762) gave a series of public lectures in the Chinese capital in which he boldly attacked many of the most prominent meditation masters of his day. Shenhui vilified them for lying about their teaching credentials, for their lack of spiritual insight, and for their misguided approach to practice. He promoted his alternative under the banner of Southern Chan; he claimed that only his lineage was capable of transmitting Śākyamuni's essential insight. In the mid 1980s, Hakamaya Noriaki 袴谷憲昭 and Matsumoto Shirō 松本史朗, both Buddhist scholars as well as Sōtō Zen priests at Komazawa University in Tokyo, made waves by attacking Japanese Buddhism in general, and the Sōtō school in particular. The focus of their attack was the theory of original enlightenment (hongaku 本覺), which they believed was an appalling distortion of the Buddha's teachings. In its place they championed "Critical Buddhism" (hihan Bukkyō 批判仏教), a more conceptually rigorous practice that gave pride of place to the doctrine of dependent origination Scholars tend to view both these attempts at reform with some skepticism—the sense is that the reformer's positions are historically naïve and philosophically shallow, that their rhetoric is unnecessarily hyperbolic, and that their motivations are suspect. I will argue that, while separated by over 1,200 years, these critiques have much in common and deserve to be taken more seriously than they have been to date. The philosophical and ethical issues they raise are not only germane to our understanding of the history of East Asian Zen, but also to our understanding of "Buddhist modernism" and the Buddhist inspired meditation practices popular in the West today.
Robert Sharf is D. H. Chen Distinguished Professor of Buddhist Studies in the Department of East Asian Languages and Cultures at the University of California, Berkeley. He is also Chair of the Center for Buddhist Studies at UCB and serves on the editorial boards of the Journal of the International Association of Buddhist Studies, the Journal for the Study of Chinese Religions, the Journal of Religion in Japan, and the Kuroda Institute Series published in conjunction with University of Hawai'i Press.
---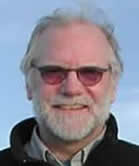 The 1st Annual Lecture, Feb. 11, 2014
Dr. Daniel B. Stevenson
Remapping Buddhism as a World Religion 
Gyonen's (1240-1321) Essentials of the Eight Sects (Hasshu koyo, 八宗綱要) and Modernist East Asian Agendas.
>>Flyer 
>>Lecture MP3 1     >>Lecture MP3 2
>>Movie No.1   >>Movie No.2 
>>Movie (MOD file) 
>>PowerPoint
Prior to the late-nineteenth century, the Hasshū kōyō 八宗綱要 (Essentials of the Eight Sects) by the Japanese monk Gyōnen 凝然 (1240-1321) was a largely neglected text. Brought out of obscurity and popularized by Meiji-era Japanese Buddhist reformers, it was picked up by their modernist Chinese Buddhist counterparts and introduced to European scholars intent on the nascent study of Buddhism as a "religion." The narrative grid of the Essentials of the Eight Sects in this way became foundational to a contemporary meta-discourse of Buddhism, modernity, the nation state, and "world religions" that continues to play out—often contestedly—on the global and regional stage to this very day. In a word, this talk will explore the curious tale of how Gyōnen's inconspicuous little text came to shape the very way in which we imagine, teach, and talk about Buddhism as a religion today, East and West.
Daniel Stevenson, The University of Kansas. Ph.D., Columbia University, 1987. His primary research interests include Buddhist ritual, literary/exegetical, and institutional practice in China, particularly as exercised in Tiantai and Pure Land circles; the construction of Buddhist values and identities in relation to the larger field of Chinese religious options, and the role that ritual plays therein.
title-inside title-centered
2